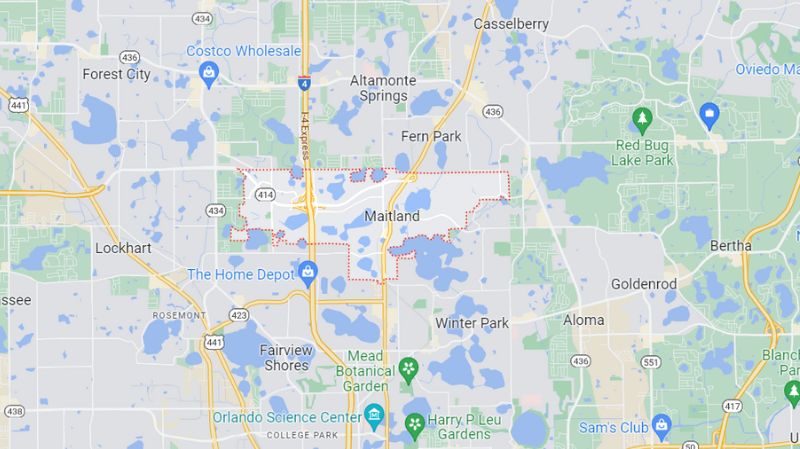 Maitland, FL is a city located in Orange County, Florida. With a population of over 17,000 residents, Maitland is known for its charming downtown area, historical landmarks, and a thriving business community. Over the years, the city has experienced steady growth and development, making it an attractive place to live, work, and play.
The early days of Maitland date back to the 1800s when the area was primarily used for citrus farming. In 1880, a post office was established, and the community began to grow. As the town developed, it became a popular destination for wealthy families looking for a winter retreat. Many of these families built winter homes in the area, which helped establish Maitland as a desirable place to live.
In the early 1900s, Maitland continued to grow as a popular destination for winter residents. In 1903, the first Maitland Art Center was established, which attracted artists and writers from around the world. The center is now listed on the National Register of Historic Places and remains a popular cultural destination in the city.
Throughout the 20th century, Maitland continued to grow and develop. In the 1950s and 1960s, the city saw significant growth as new neighborhoods were developed, and new businesses began to open. In the 1980s, the city underwent a revitalization effort, which led to the creation of the Maitland Center, a major business park in the area.
In recent years, Maitland has continued to experience growth and development. In 2015, a major renovation project was completed on the Maitland Art Center, helping to preserve its historic beauty and cultural significance. The city has also seen the development of new residential communities, including luxury apartments and townhomes.
Today, Maitland is known for its strong economy, excellent schools, and quality of life. The city's downtown area is a popular destination for residents and visitors alike, with a wide range of restaurants, shops, and cultural attractions. With its growing business community and desirable location, Maitland is poised to continue its growth and development for years to come.
Live in Maitland? Know your home value here!
Do you want to live in Maitland? Find the best home for you right now!