"There is no question we would turn to Kristine!"
Posted by Kristine McKinley on Wednesday, July 5, 2023 at 11:00 AM
By Kristine McKinley / July 5, 2023
Comment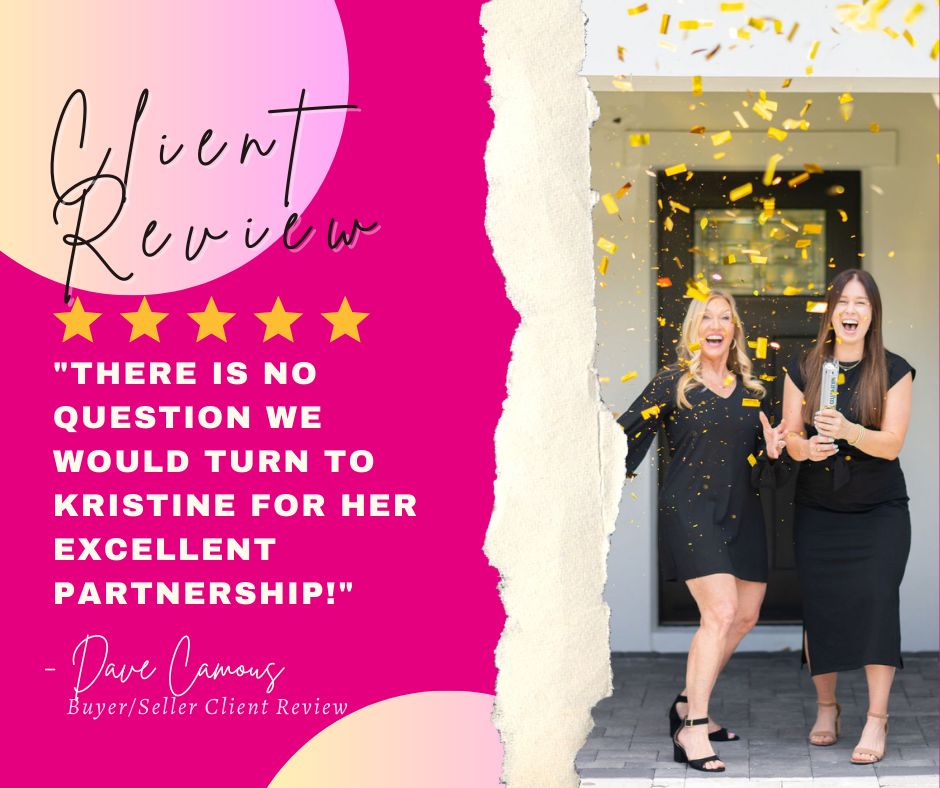 "Last year, my wife and I realized it was time to move to a one-level home, a house that we hope will be able to meet our needs once we retire in a few years. We also knew we wanted to move a little farther out from the Orlando Metro area, but we weren't familiar with many of the surrounding cities. We turned to Kristine McKinley for assistance, as she had helped us six years ago to purchase our current two-story home. Further complicating our search was that the real estate market was in dramatic flux, as mortgage rates rapidly climbed. So, we entered into a period of discovering options, evaluating neighborhoods, and trying to predict which way the market was heading. In addition, we really did not want to have a 'double move' into temporary housing, so coordinating timing was another key element. Kristine patiently guided us as we considered and discarded potential neighborhoods over the course of several months. We finally identified a great new build neighborhood that met all of our requirements, but now needed to get our current home under contract and negotiate a lease back to bridge the gap in timing. Working with Kristine we prepared our house for sale, and she worked on creating a stellar listing. Within two days we had an offer, that included the necessary lease back. Everything was on track! Then, as can sometimes happen, the initial offer fell through! Fortunately, we quickly got a back up offer which was even more beneficial to us. Kristine professionally oversaw all the elements of getting the house sale closed, and kept the new home builder appraised of the changes to schedule as they developed. With so many balls to juggle on both ends of the transaction, as well as our incredibly busy work and volunteer schedule, we could not have accomplished this double transaction so effectively without Kristine's outstanding help! While we hope to not have to move again, there is no question we would turn to Kristine for her excellent partnership if the need ever arose!"
- Dave Camous, Google Review
Dave, thank you very much for the review! You guys are the two busiest people I know so I am grateful to have taken some of the weight off your shoulders. Thank you for your trust as always!!