"Kristine made the process so simple and seamless."
Posted by Kristine McKinley on Monday, June 5, 2023 at 11:28:21 AM
By Kristine McKinley / June 5, 2023
Comment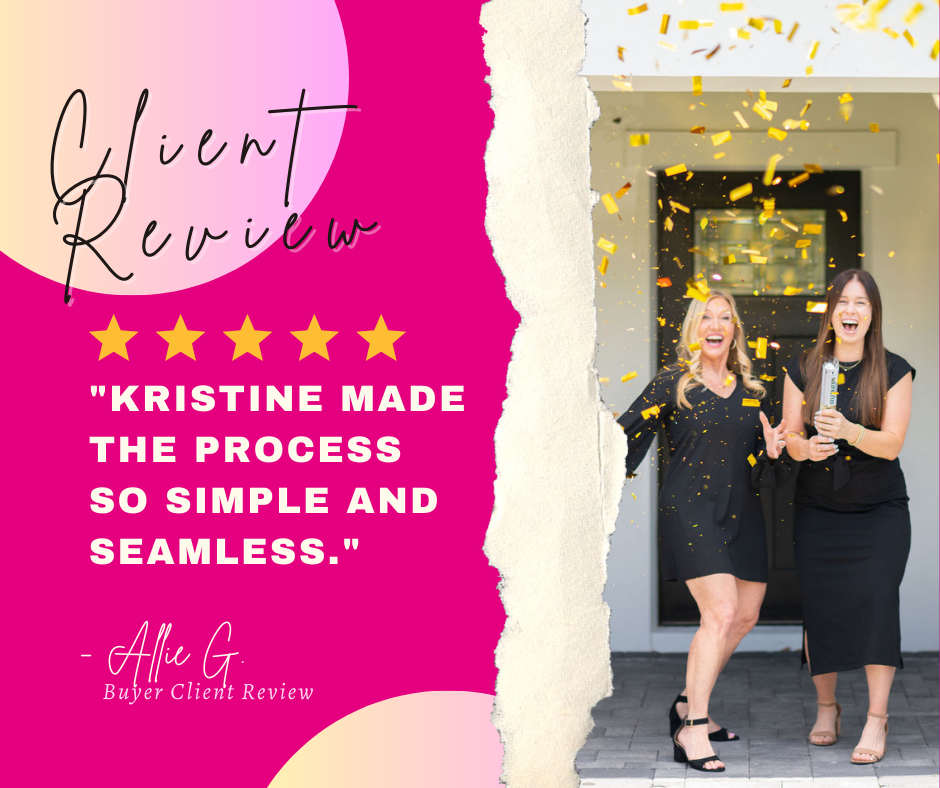 "As first time home buyers, my husband and I were very overwhelmed where to start. Kristine was hosting a First Time Homebuyers webinar and I thought it's never too early to start learning about the process. If she ever offers this again, sign up! It was a great resource and also connected us with an awesome local mortgage broker. After attending the webinar we realized the home buying process moves a lot quicker than we were imagining and we immediately reached out to Kristine to start talking next steps. Kristine found us multiple home options within our preferred areas and budget and we began scheduling showings within the next week. She was so accommodating with scheduling and attending the showings when it was convenient for us and she brings a very calming yet professional presence to each showing which immediately makes the process less stressful. She is an amazing negotiator who helped us purchase under asking price. We cannot recommend her enough and suggest her to all our friends who are looking to purchase a home within the central Florida area. When I hear friends saying how stressful their home buying experience was I cannot relate because Kristine made a process the process so simple and seamless. Kristine and Denise continue to make you feel special and supported even way after closing. Although we don't plan to move for a while we still love reading their market updates and following them on socials to stay educated on the latest market trends."
-Allie G, Google Review
Dear Allie, thank you so much for your wonderful review! As first-time homebuyers, we understand how overwhelming the process can be, and we're thrilled to have been able to guide you through it seamlessly. We appreciate your kind words and recommendations, and we'll continue to provide valuable market updates to keep you informed. Your satisfaction means the world to us, and we're grateful to have been a part of your homebuying journey.