"Kristine is a very professional, hardworking and helpful realtor."
Posted by Kristine McKinley on Monday, June 26, 2023 at 10:43:31 AM
By Kristine McKinley / June 26, 2023
Comment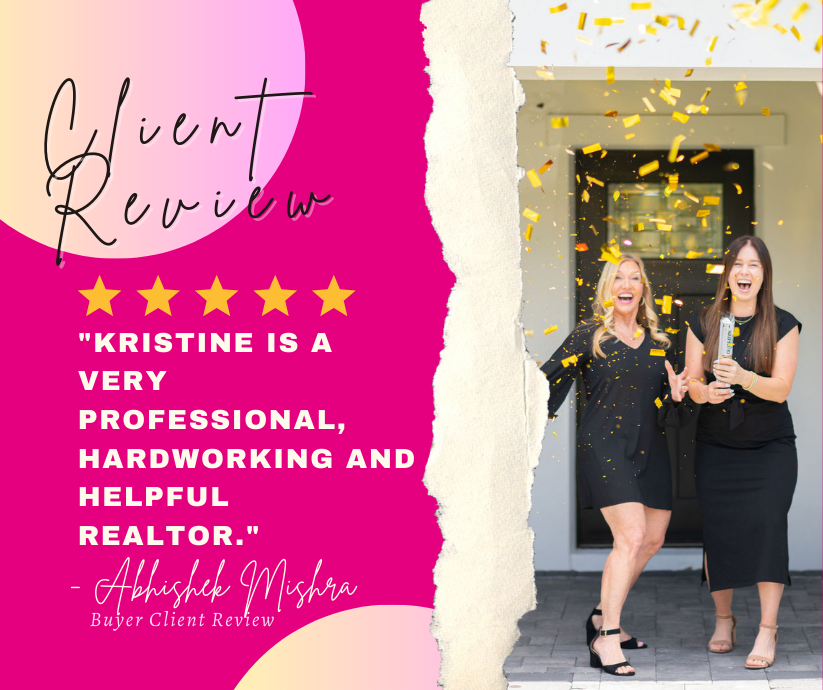 "Kristine is a very professional, hardworking and helpful realtor. She helped me close a house in Oviedo and the process couldn't have gone any smoother. She was always on top of things and very prompt in her actions and conversations back and forth. I would definitely recommend her, and would not be looking anywhere else the next time I am in the market looking for a house in central Florida."
- Abhishek Mishra, Google Review
Thank you so much for your kind words and for taking the time to leave us a review! We truly appreciate your feedback and are thrilled to hear about your positive experience working with us.
We are delighted that we could assist you in closing your house in Oviedo seamlessly. Our team takes great pride in providing a professional, hardworking, and helpful real estate service to our clients. It brings us joy to know that our efforts contributed to a smooth and efficient process for you.
We understand the importance of timely communication, and we're glad that our prompt actions and conversations were valuable to you. Your recommendation means a lot to us, and we are honored to be your go-to realtor for any future home-buying endeavors in central Florida.
Once again, thank you for entrusting us with your real estate needs. We are grateful for your support and look forward to continuing to serve you with the same level of dedication and excellence in the future!