Kristine and Denise McKinley's Weekly Recap | May 12, 2023
Posted by Kristine McKinley on Friday, May 12, 2023 at 10:00:16 AM
By Kristine McKinley / May 12, 2023
Comment

Hello friends! Welcome to the second week of May in Central Florida! As we embark on this month, we want to emphasize our commitment to assisting you with all your real estate needs in this thriving region. Whether you're planning to buy or sell a home, our dedicated team is here to provide you with invaluable information and guidance throughout the process.
The Central Florida real estate market is dynamic and ever-changing. It's crucial to have a trusted advisor by your side who understands the intricacies of the local market. With our team's expertise and access to comprehensive resources, we can help you navigate the market with confidence and ensure that you make informed decisions.
We encourage you to reach out to us without hesitation. We are available to answer any questions you may have and assist you in achieving your real estate goals. Here's to a successful and prosperous month ahead!
- 𝓓𝓮𝓷𝓲𝓼𝓮 + 𝓚𝓻𝓲𝓼𝓽𝓲𝓷𝓮 𝓜𝓬𝓚𝓲𝓷𝓵𝓮𝔂
---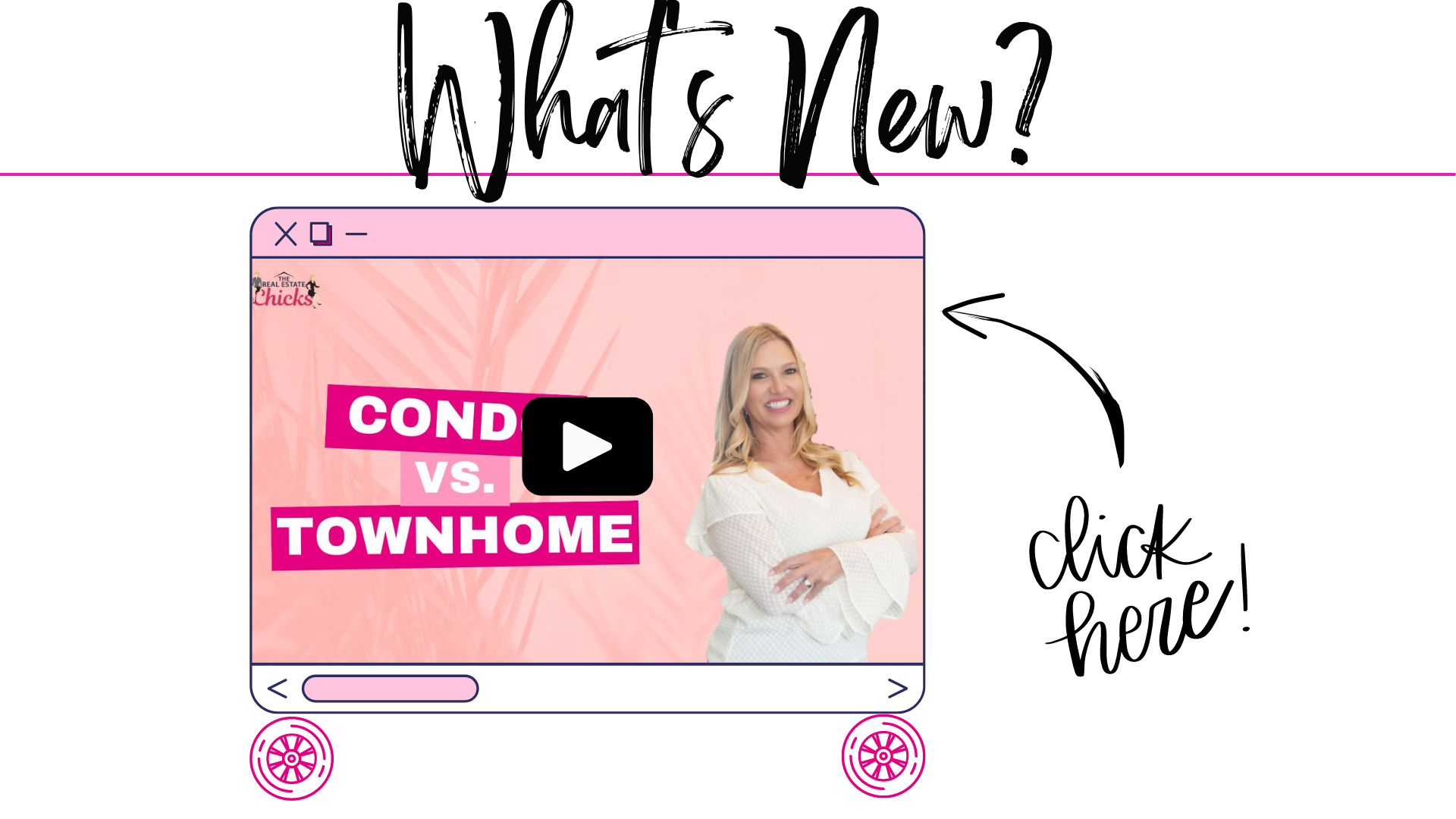 Denise McKinley: Introducing the Difference Between Condominiums and Townhomes for Real Estate Buyers
Hi there! I'm Denise McKinley, proud member of the REMAX team, working alongside my daughter Christine as the Real Estate Chicks. Today, I want to shed some light on the distinction between condominiums and townhomes, as this is a topic that often confuses people. By understanding these differences, you can make an informed decision when it comes to your real estate needs.
Let's start with townhomes. A townhome is a single-family property where you have full ownership rights from the ground all the way up to the sky. Picture it like owning a traditional house with a small yard at the back. It offers the privacy and independence that many homeowners desire. On the other hand, a condominium is more akin to an apartment-style living arrangement. While you still own your unit, your ownership is limited to the specific floor you occupy. Condominiums are often found in multi-unit buildings and come with their own unique advantages and considerations.
One crucial aspect to keep in mind is the difference in rules and regulations between condominiums and townhomes. Homeowners' Association (HOA) documents outline these guidelines and can vary significantly between the two types of properties. Understanding these regulations is essential as they can impact your lifestyle, responsibilities, and overall satisfaction with your chosen home.
If you find yourself with questions about either condominiums or townhomes, we are here to help. As experienced real estate professionals, our primary goal is to assist you in making the right decision based on your unique needs and preferences. We can provide you with expert guidance, valuable insights, and answers to any inquiries you may have.
Don't hesitate to give us a call and take advantage of our expertise. We're passionate about helping you navigate the real estate landscape and find the perfect home that suits your lifestyle and budget.
Reach out to us today, and let's embark on this exciting journey together!