Kristine and Denise McKinley's Weekly Recap | June 2, 2023
Posted by Kristine McKinley on Friday, June 2, 2023 at 12:00 PM
By Kristine McKinley / June 2, 2023
Comment

Greetings, everyone!
Can you believe we just entered June? As we bid farewell to the first half of 2023, we want to reiterate our unwavering commitment to meeting your real estate needs in this thriving region. Whether you're considering buying or selling a home, our dedicated team is here to provide unmatched support and guidance throughout the process.
The Central Florida real estate market is a dynamic and ever-changing landscape, brimming with exciting opportunities. Having a trusted advisor who understands the nuances of the local market is crucial. With our team's extensive expertise and access to comprehensive resources, we can empower you to navigate the market confidently and make well-informed decisions.
Don't hesitate to reach out to us. We're always available to answer your questions and help you achieve your real estate goals. Let's embrace the upcoming month with enthusiasm and embark on a successful and prosperous journey together!
- 𝓓𝓮𝓷𝓲𝓼𝓮 + 𝓚𝓻𝓲𝓼𝓽𝓲𝓷𝓮 𝓜𝓬𝓚𝓲𝓷𝓵𝓮𝔂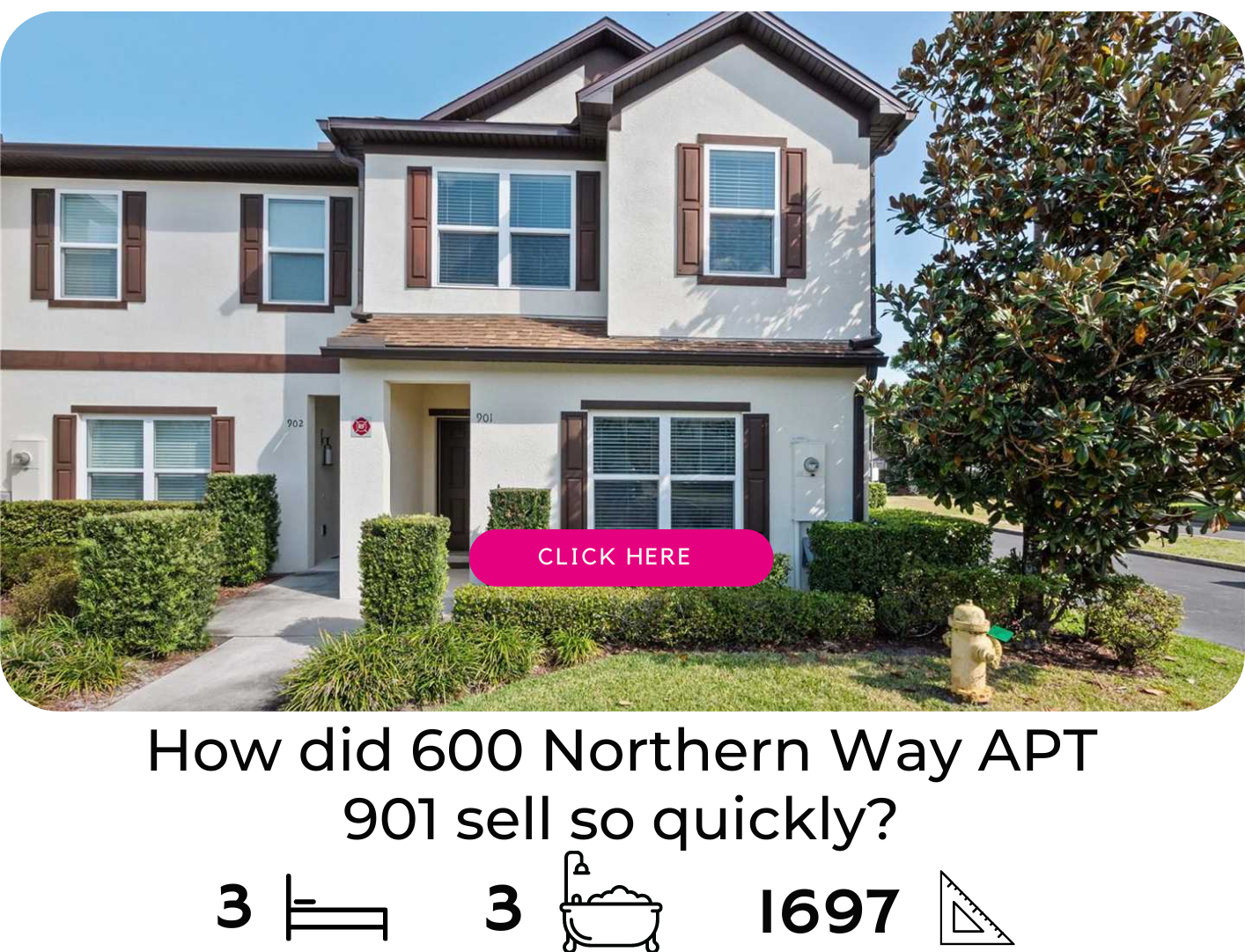 This is a very special new(ish) construction townhome in the heart of Tuscawilla. We knew it would go fast! We sold with multiple offers, only 3 days on the market, and closed $13,000 higher than any other home in that community. How did we do it?
We advised the seller to do paint touch ups.

We also advised them to replace the carpet with luxury vinyl flooring in high traffic areas.

We had the highest quality photos & light staging, and listed on the ideal day of the week to bring in maximum buyers over the weekend.
---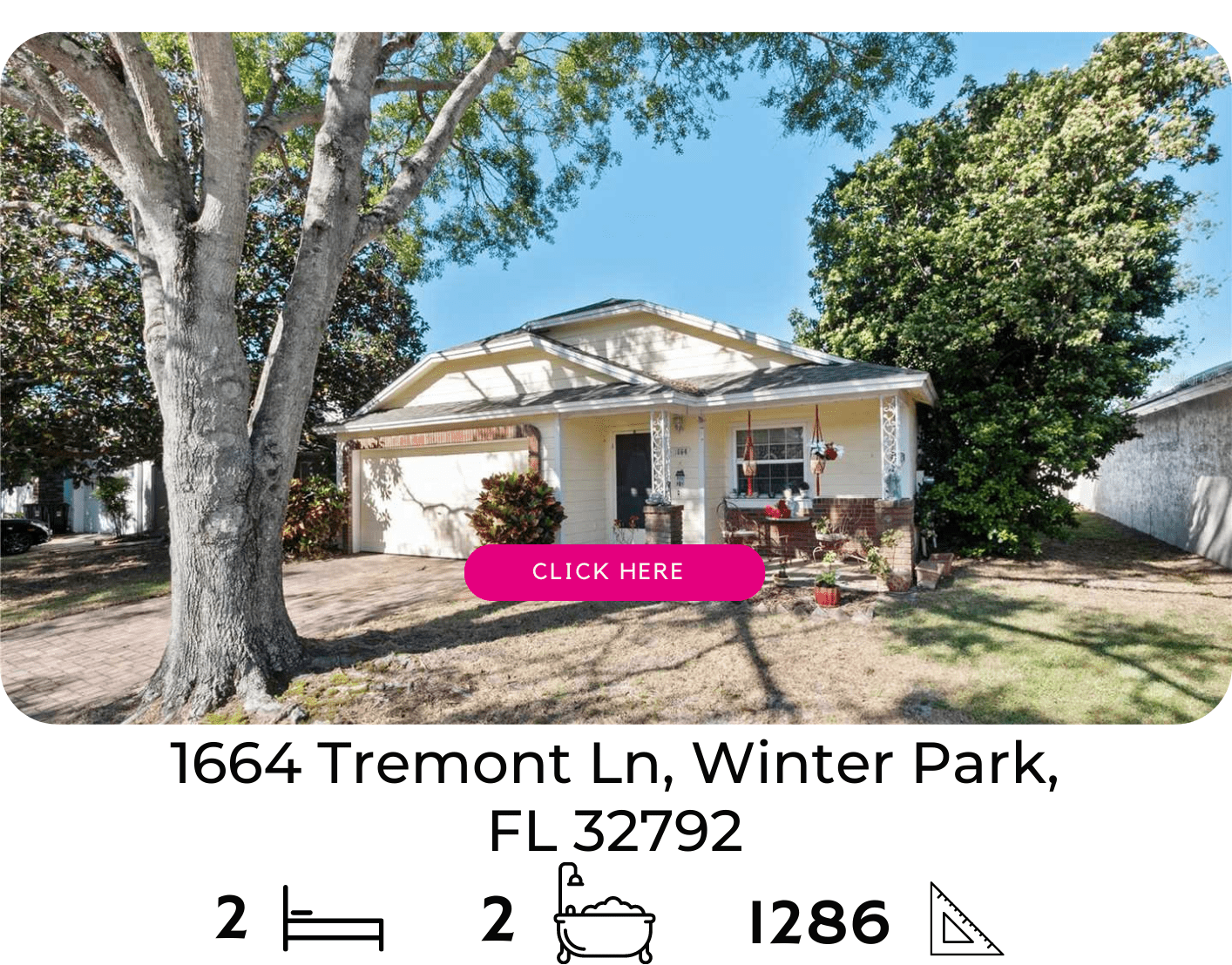 Congratulations on the successful closing of 1664 Tremont Ln in Winter Park, FL! This charming 2-bedroom, 2-bathroom property has found its new owner, thanks to the expertise and dedication of our team. We're proud to have represented the seller and helped facilitate a smooth transaction. Wishing the new homeowner many happy memories in their new Winter Park residence!
---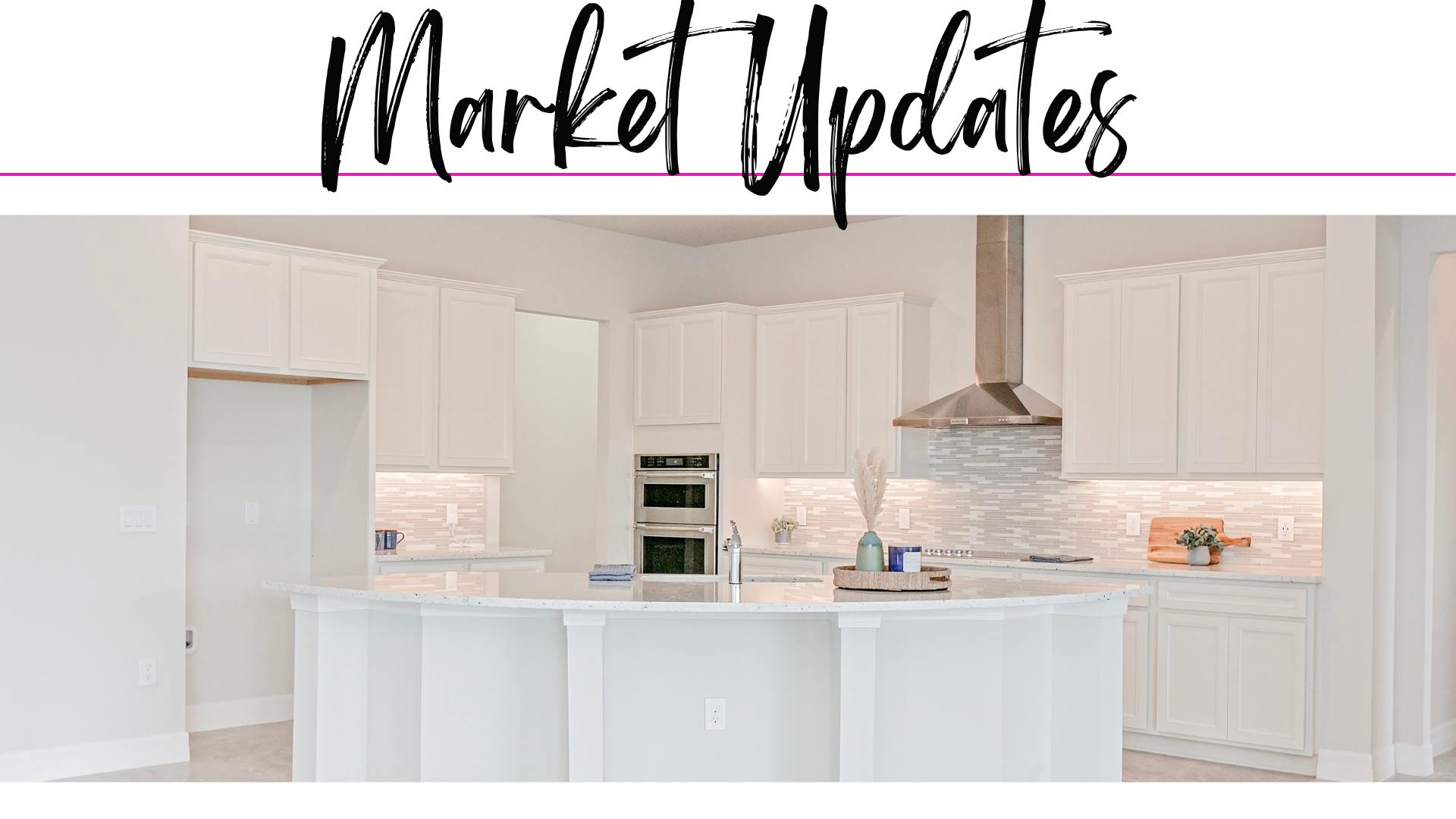 Downsizing has long been a popular option when homeowners reach retirement age. But there are plenty of other life changes that could make downsizing worthwhile. Homeowners who have experienced a change in their lives or no longer feel like their house fits their needs may benefit from downsizing too. And when inflation has made most things significantly more expensive, saving money where you can has a lot of appeal. So, if you're thinking about ways to budget differently, it could be worthwhile to take your home into consideration. When you think about cutting down on your spending, odds are you think of frequent purchases, like groceries and other goods. But when you downsize your house, you often end up downsizing the bills that come with it, like your mortgage payment, energy costs, and maintenance requirements.
That windfall is thanks to your

home equity

. If you've been in your house for a while, odds are you've developed a considerable amount of equity. Your home equity is an asset you can use to help you

buy a home

that better suits your needs today.

And when you're ready to make a move, your team of real estate experts will be your guides through every step of the process. That includes setting the right price for your house when you sell, finding the best location and size for your next home, and understanding what you can

afford

at today's mortgage rate.
"A smaller home typically means lower bills and less upkeep. Then there's the potential windfall that comes from selling your larger home and buying something smaller."
---

"Kristine both sold our home and assisted in the location and sale of our current home. Kristine is very in tune with the current market. She is reliable, energetic, and dedicated to her clients. We are very thankful to have been able to work with her and her staff."